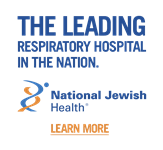 Font Size

Print

Email

Tools:
Gift Planning
Estate Planning

Use these tools to double check that you have implemented the most important elements of a solid estate plan and understand all of your options.

Your Will
Use these resources to create a successful will. More

FREE Personal Estate Planning Kit
Save time, protect assets and avoid distress with a well-planned estate. More

Revocable Living Trusts
Learn how to fulfill your long-term financial goals with this special type of trust. More

Living Wills
A living will is your legal declaration of your personal wishes about extraordinary medical treatment in the event you become terminally ill or permanently unconscious. More

Your Power of Attorney
This written legal document lets an individual designate another person to act on his or her behalf, even in the event the individual becomes disabled or incapacitated. More

Glossary of Terms
Access our dictionary of commonly used estate planning and gift planning terms. More


Contact Us
With more than 20 years of experience, Gordon Smith can help with all your complex estate and gift planning questions.
FOR MORE INFORMATION!
giftplanning@njhealth.org
303.728.6549 or 1.800.423.8891, Ext. 6549