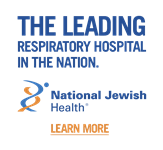 Font Size

Print

Email

Tools:
Gift Planning
For Professional Advisors

Our Official Bequest Language
Discover the precise, legal language to use when including National Jewish Health in your estate plans. More

Professional Advisors' Reference Library
Charitable gifts, like financial plans, should be tailored to individual circumstances and can often improve your client's position. The following articles cover a range of topics to help you better advise your clients on charitable estate planning issues. More


Contact Us
With more than 20 years of experience, Gordon Smith can help with all your complex estate and gift planning questions.
FOR MORE INFORMATION!
giftplanning@njhealth.org
303.728.6549 or 1.800.423.8891, Ext. 6549